EMPOWERED BY THE STRENGTH OF GOD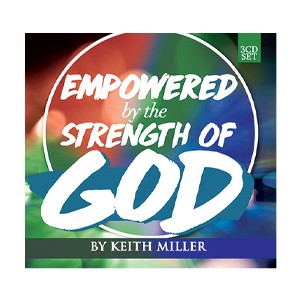 Product Description
Empowered by the Strength of God
Living by His Supply
3 Lesson CD Set
When God's people are empowered and strengthen beyond natural determination people come out of disappointments, discouragement, doubt and unbelief are replace with the vigor of the dominion of the Kingdom in the inner person.
Lesson 1
Revelation Revival and introduction to the Strength of God.
Lesson 2
Phil 4:13 I Can Do All Things and The Rich Treasury of His Glory.

Lesson 3
Acts 2 Empowering of the Holy Spirit, and Ministering out of what He supplies.